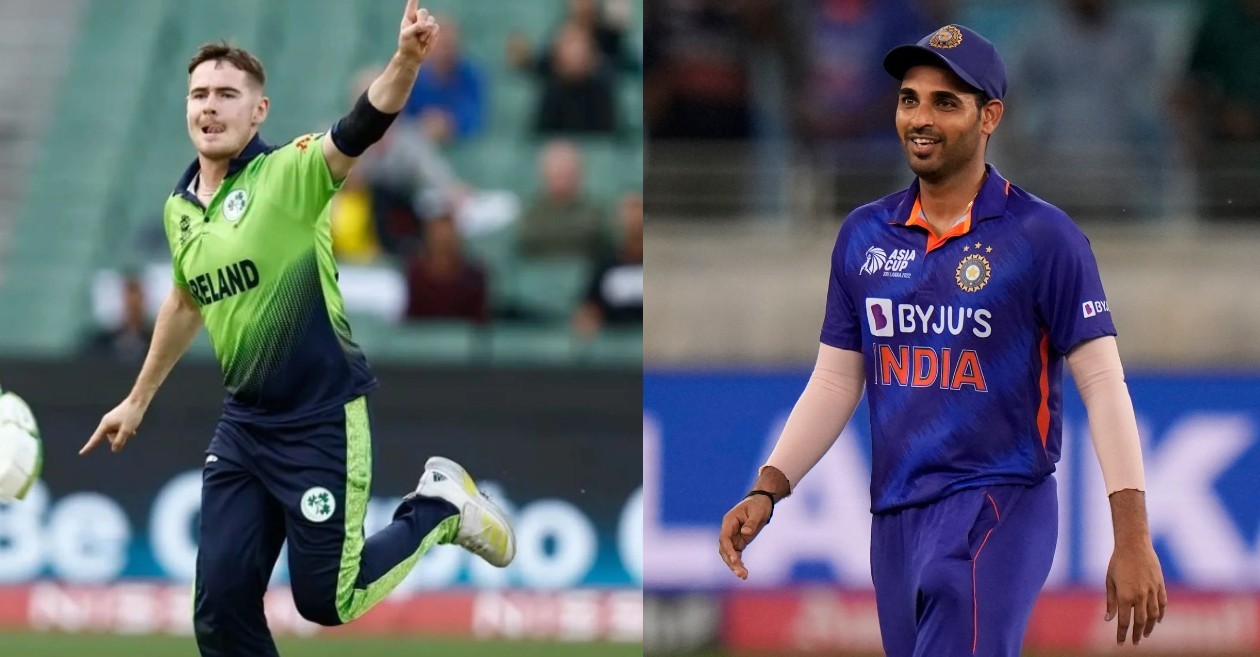 In the year 2022, several T20I bilateral series and multi-team tournaments took place. Fans got the doze of entertainment with major events such as the Asia Cup and the T20 World Cup, along with quite a few Triangular and Quadrangular series.
During the whole year, several bowlers impressed one and all with their supreme consistency and rocked the charts courtesy of unplayable spells. Along with the top-playing countries, players from the Associate nations also exhibited remarkable performances.
Tanzanian teenager Yalinde Maurice Nkanya ended the year 2022 as the leading wicket-taker. In 28 matches, the left-arm orthodox bowler picked up 45 wickets at an outstanding economy rate of 4.25 and strike rate of 12.1. He bowled 4 maidens and bagged one five-wicket haul as well as a couple of four-wicket hauls.
Indian bowling legend Bhuvneshwar Kumar and young sensation Arshdeep Singh also featured in the top 10 highest wicket-takers this year. While Bhuvneshwar picked up 37 wickets from 32 matches, Arshdeep went on to bag 33 scalps from 21 games.
Ireland's star pacer Joshua Little has acquired the second spot after taking 39 wickets this year in 26 matches at an economy of 7.58, with 4/35 being his best performance. Similarly, Pakistan speedster Haris Rauf and New Zealand spinner Ish Sodhi are also on the list. While Haris took 31 wickets from 23 games, Sodhi bagged 28 scalps.
Top-10 highest wicket-takers in T20Is in 2022:
Yalinde Maurice Nkanya (Tanzania)
Matches: 28, Wickets: 45, Best: 5/2, Average: 8.60, Economy rate: 4.25
Joshua Little (Ireland)
Matches: 26, Wickets:39, Best: 4/35, Average: 18.92, Economy rate: 7.58
Sandeep Lamichhane (Nepal)
Matches: 18, Wickets: 38, Best: 5/9, Average: 10.78, Economy rate: 5.77
Bhuvneshwar Kumar (India)
Matches: 32, Wickets: 37, Best: 5/4, Average: 19.56, Economy rate: 6.98
Wanindu Hasaranga (Sri Lanka)
Matches: 19, Wickets: 34, Best: 4/33, Average: 15.67, Economy rate: 7.40
Arshdeep Singh (India)
Matches: 21, Wickets: 33, Best: 4/37, Average: 18.12, Economy rate: 8.17
Kabare Kevin Irakoze (Rwanda)
Matches: 24, Wickets: 31, Best: 4/20, Average: 14.83, Economy rate: 5.77
Haris Rauf (Pakistan)
Matches: 23, Wickets: 31, Best: 3/28, Average: 20.74, Economy rate: 7.54
Jason Holder (West Indies)
Matches: 19, Wickets: 28, Best: 5/27, Average: 20.71, Economy rate: 8.22
Ish Sodhi (New Zealand)
Matches: 22, Wickets: 28, Best: 4/28, Average: 22.96, Economy rate: 7.97
#Joshua #Bhuvneshwar #Kumar #Top #T20I #wickettakers